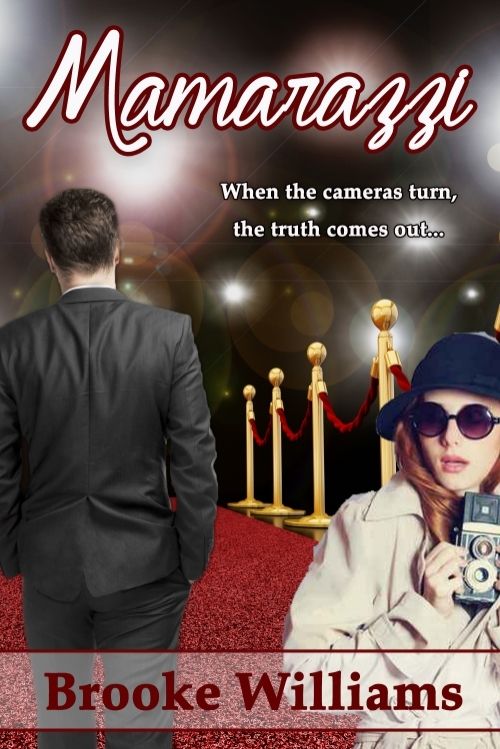 By Sara Steven
Danica Bennett knows exactly what it's like to live a double life. At first glance, you might not notice her. She projects herself as nondescript, simple. She blends into the background and never makes a scene, which is why she's so successful at her job. She's "The Mamarazzi," a photographer famous for taking pictures of the rich and (in)famous. No one knows of her true identity, other than her somewhat loyal agent, a loyalty based upon royalties with each and every photo Danica takes. Money talks. Danica would much rather take legitimate photos, but no one will hire a nobody.
What if she became a somebody?
During a routine paparazzi stalking, Danica finds herself thrust into the spotlight by accident. There's a new television show in the works, and suddenly she's been cast as an extra, right next to Elliot Lane, the hot "it" actor. They have immediate chemistry, just what the industry is looking for. Is Elliot falling for Danica, or is he merely acting the part? Secrets can only stay safe for so long in Tinseltown. What will he do if he ever finds out that she's really "The Mamarazzi?"
While I went into this book already a fan of Brooke Williams (I loved
Accept This Dandelion
),
Mamarazzi
is another great read from start to finish! I imagined myself in Danica's shoes, wondering what it would be like to not only become one of the most notorious individuals to hide among the famous (paparazzi), but to also find myself suddenly part of the rich and famous crowd, my name in tabloids, everyone knowing my business even when it's something I would have preferred been kept private. In my younger years, I used to wish for stardom, certain I'd find my way on the big screen. The older I got, though, the more I realized just how little privacy I'd have in my life.
Mamarazzi
is a gentle reminder of that. The grass isn't always greener, that's for sure.
This is a sweet love story twist, with a passion for life's true calling sprinkled in. When you think you're a nobody, you're still a somebody. Even when you're "The Mamarazzi."
Thanks to Brooke Williams for the book in exchange for an honest review. Visit Brooke on Facebook and at her blog.
Join the Sept. 15th Release Day Party on Facebook: Enjoy giveaways with a dozen different authors!
Add Mamarazzi to your Goodreads list. Also available to pre-order for 99 cents.
Purchase Accept This Dandelion for 99 cents through Friday, September 11th.

Pre-order

Dandelions on the Road (Dandelion Series Book 2)

, coming November 5th.